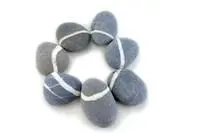 Rates
Please call for cost of psychotherapy, substance abuse/mental health evaluations, intervention/placement consultations and services, recovery coaching, concierge level crisis/case management, recovery monitoring and aftercare coordination. The cost of these services varies by nature of the service, travel requirements and complexity of the case. I expect fees to be paid at the time of service. You may also pay me in advance for a number of sessions if you wish. Much of my work is done on a flat fee basis but in most cases I am able to provide an hourly rate as well.
Insurance

Mr. Estefania does not participate in any insurance plans however he will provide documentation and help you process claims with your insurance company. In some cases, you may be able to be reimbursed by your insurance company through an out-of-network benefit. There is no guarantee of reimbursement and Mr. Estefania does expect payment to be made at the time of service.
Payment

Cash, check, credit card and Paypal accepted as methods of payment.
Cancellation Policy

Please call 24 hours in advance to cancel an appointment or you will be charged the full cost of the session.
Schedule Online

Request a therapy appointment online here .
Contact

Questions? Please contact me for further information.