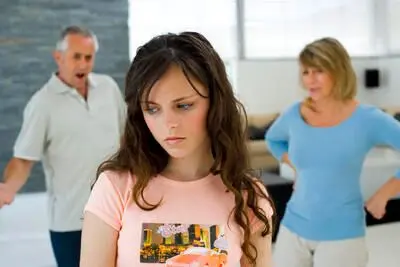 Mr. Ray Estefania provides intervention services, educational and therapeutic consulting for adolescents, young adults with special needs and older adults. He specializes in assisting families find the most appropriate placement for an individual who is acting out, suffering from a mental health or substance use disorder, learning challenged or just someone who could benefit from a different environment in order to learn valuable life skills that can maximize their potential.
Ray helps families intervene and find the best possible treatment for an adolescent or adult who is in crisis.
His team at R&A Therapeutic Partners has over 45 years of experience working with individuals and families in crisis and is uniquely qualified to help you develop the best possible treatment plan for your loved one.
Ray has been trained in Johnson, Systemic Family and ARISE models of intervention. He has the experience and expertise to help you make the necessary changes in your life which can ultimately result in your loved one seeking help.
Ray Estefania has developed relationships with wilderness programs, residential treatment centers, therapeutic boarding schools and traditional boarding schools and often he has inside knowledge of these options. He spends time each year visiting and evaluating these programs so he can be up to date on the latest information in order to help you achieve the best possible outcome. Ray will support you and help you navigate this most difficult process in order to select the most appropriate program for your family's needs. He joins with you in making these difficult decisions from the intervention through the treatment process and aftercare to make it less stressful and increase your chances of success. Mr. Estefania is available to solve problems for you and to ensure you have the best possible outcome for your family member.
Some of the specific types of programs/services Ray recommends are:
Addiction Treatment Programs
Residential Treatment Centers
Therapeutic Boarding Schools
Young Adult Transitional Programs
Family Crisis Intervention Programs
Outdoor/Wilderness Therapy Programs
Psychiatric Treatment Programs
Specialty Schools
Psychological Testing/Evaluation
Educational Assessments
Sexual Addiction Programs
Intensive Outpatient Programs
Individual, Group and Family Therapy Services
Eating Disorder Treatment Programs
Mr. Estefania's consulting services are both individualized and comprehensive. He evaluates each individual's and family's strengths and weaknesses to develop a plan that most effectively addresses the treatment needs. He will meet you where you are in the treatment process and tailor a plan that helps you achieve your goals for success. Ray can arrange psychological/educational testing when needed and he brings his invaluable knowledge and experience of programs and school options across the country. Ray collaborates with other professionals whenever possible and utilizes a team approach to develop a comprehensive, multi-disciplinary plan that effectively addresses the individuals needs. Mr. Estefania will follow up with the program while your loved one is in treatment and he will coordinate aftercare plans once they have completed a program. In addition, Ray is a seasoned clinician so he is uniquely qualified to assess programs and match individuals to the right type of services for their individual needs. He also works closely with the family while the child or young adult is away in order to support you through the treatment and recovery process and prepare you for their eventual return home.
Please give Ray Estefania a call if he can be of assistance in helping you develop a plan for your loved one. He would be happy to provide an initial consultation/evaluation and discuss all the options for you and your family.
Online Reviews:
There are also reviews on Google about my services